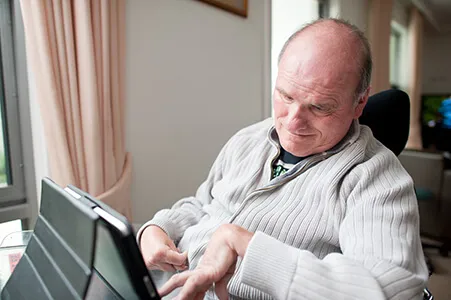 Images
We add ALT text to all of our images. This way, if you use a screen reader, you'll get a better understanding of what's on the page.
Tables and forms
We've set things up so that your screen reader will be able to make sense of all of our forms and tables, too.
JavaScript
Our JavaScript is accessible to most assistive technologies. Just note that we sometimes use JavaScript to hide parts of a page – assistive technologies generally show all the content on a page.
PDF's
Sometimes, we use PDFs. You'll need Adobe Acrobat Reader to read these PDFs – alternatively, you can download a tool from the Adobe site that converts PDFs into web pages. Visit www.adobe.com.au to learn more.