Do even more on your mobile
Having more than one bank account can be very helpful in budgeting. Many of today's savers divide their spending and savings into separate accounts. Let's take a look at how it could work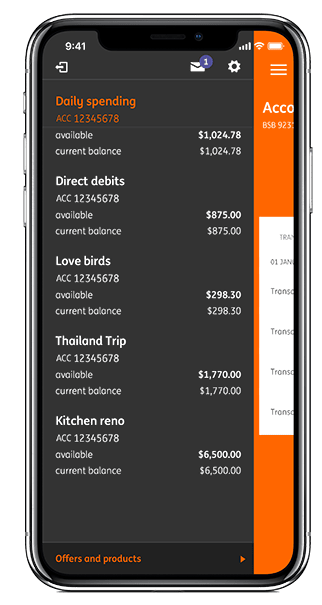 Everyday spending
You might want one everyday bank account for direct debits, another for all your daily spending, or one that's shared with your partner. What combo would suit you?
Ongoing savings
What are you saving for? You can have up to 9 Savings Maximiser accounts – Kitchen reno and Thailand trip, here we come.
Scheduled payments
To channel your hard-earned income into the right accounts without having to think about it, you could set up automatic payments on the day after pay day.
Get handy alerts
Then, to keep track of it all, set up alerts or simply ask Siri (on eligible devices) how your savings are tracking.