What happens next?
The claims team will review each claim individually. The next two main stages are claims assessment and then repairs.
To process your claim, the damage or loss to your property may need to be assessed. This might be to gauge the level of work needed, or to help determine if the damage/loss is from an insured event. If your home does need to be assessed, it will be discussed with you first. The assessment may be conducted in person or virtually and takes up to 60 minutes. Life can be busy at times, so every effort will be made to book a time that suits everyone.
Making a decision
The claims team will make a decision about your claim within 10 business days of receiving all information. Because every claim is unique, timelines can vary (particularly during extreme weather events) however you should get a heads up on this at time of lodgement.
Settlement
Once your claim has been accepted, the claims team will work with you to determine the most appropriate outcome. Depending on your claim, they may appoint a builder to complete repairs or organise for your damaged or stolen goods to be replaced. Alternatively, you may be paid an appropriate cash settlement.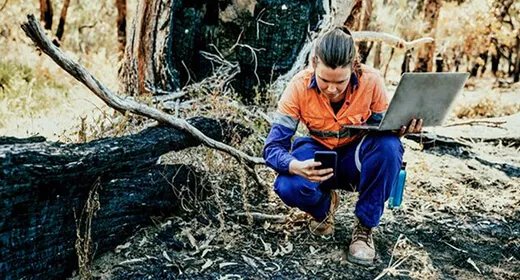 Guaranteed Authorised Repairs
Repairs will be completed by professional, qualified tradespeople from the authorised repairer network. This network undergoes strict selection criteria and ongoing performance reviews, so you can rest assured their repair quality is guaranteed.
Before starting, the repairers will provide you with details about the scope of work, materials that will be used and their availability. Your repairer will be your main point of contact, and it is their responsibility to give you an estimated timeframe and keep you updated on progress.
Major events
If your home becomes unliveable or requires a major rebuild due to a major weather event like a flood or bushfire and your claim is accepted, you'll be allocated a dedicated case manager who can help arrange temporary and ongoing accommodation, and oversee the progress of your claim for as long as it takes to recover or rebuild.
Contents
If your claim is for contents, replacement items will be arranged from a selected panel of suppliers. If this isn't possible, you may receive store credits to pick out your replacement items or a cash settlement.