Sylvia's rollover story
Novelist and freelance writer, Sylvia Massara, explains why she turned to Living Super.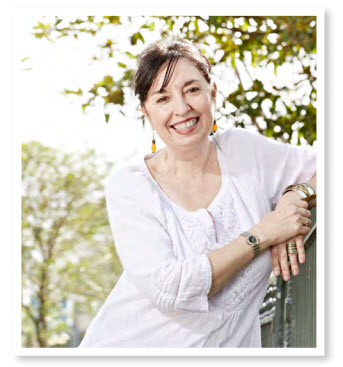 Q: Why is it important to you to roll over your super into one account?
Sylvia: "It made no sense to me paying multiple administration fees - especially since my marriage ended a few years ago, and I find myself single and in my 50s, forced to start all over again. In my situation, every dollar saved counts."
Q: Why did you choose Living Super?
Sylvia: "I'm an existing ING customer and have always liked their products. I trust the company and like the way it operates."
Q: Have you been satisfied?
Sylvia: "Very satisfied, yes. Living Super offers a range of investment choices, but with lower administration fees than most other super funds I looked at."
Q: How many old super accounts did you have?
Sylvia: "I had a number of different super accounts as I moved jobs, which during my marriage I rolled over into our self-managed super fund. Later, I went back to a major super provider, but when I saw the fees, I looked around for an alternative. I read about Living Super and, after comparing the features of both funds, decided to roll over my super benefits into Living Super."
Q: How did you find the process of rolling over your super?
Sylvia: "The process was easy with Living Super. I pretty much did everything online; then I spoke to a very helpful customer service officer who walked me through the whole process and answered my questions along the way. It was that simple. I checked whether I would have to pay any exit fees on leaving my old super fund, and once I gave authorisation for the rollover, it was all done automatically.
Again, barely any paperwork to fill out, which was great. I decided not to transfer the insurance I had with my last super provider but instead applied for new cover with Living Super. This, I did online within moments."
Q: How does it feel now that you have consolidated your super?
Sylvia: "It is empowering. I can see my account balance online and if I choose to change investment options, I can do so at any time. Of course, if I buy or sell shares to change the mix, I pay a brokerage fee and there are transaction costs for switching between the managed investment options. But it's good to know that there are currently no administration fees if I opt for the Balanced option. I like the feeling of being in control of my own account and keeping track of my investments."
Q: How was your view of superannuation and your retirement savings changed as a result?
Sylvia: "The move to Living Super has not changed my view of super as we still have to comply with often complex government laws. From the point of view of a single woman in her 50s - a novelist who lives on royalties and ad-hoc freelance work - this account is terrific. It enables me to manage my investments while knowing that Living Super has one of the lowest fee structures in the super industry."