What we're like
We're all about creating value for our customers, and we're not afraid of disrupting the norm in the process. If you like the sound of that, you might just like it here.
You want to help people get ahead
Wondering what it's like to work at ING? Everything we do is designed to make things better for our customers, and we work together to make it happen. We have big ambitions for the future, and know more is possible to achieve together than alone. We'll give you freedom to connect, collaborate, and take the lead. To ask questions, challenge assumptions, put ideas into action, and own the results (the wins, as well as the learning's).
But don't take our word for it – here's what a few of our people have to say:
Our team is home to different people with diverse perspectives – and that's just how we like it. That said, there are a few qualities that we look for in everyone we bring on board. We look for people who are curious and open-minded, who work with heart and imagination, and can think laterally putting themselves in our customers' shoes.
To do our best as a team, we need people who ask questions and listen to the answers. People who keep their promises and stand up for what they believe in. People who aren't content to settle, and who challenge themselves to keep learning and growing every single day.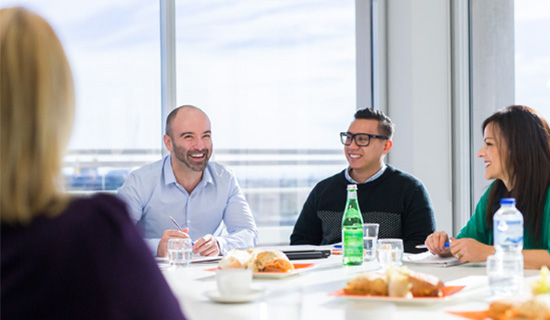 How we bring out the best
We welcome people who are authentic, and never hide who they are. We're more likely to respond to an idea with a 'yes' than a 'no – and we give people plenty of scope to diversify their skills and explore new career paths across the bank (and even across the globe). Here, vision and curiosity are seen as strengths, and we love nothing more than seeing our people pursue their ambitions.